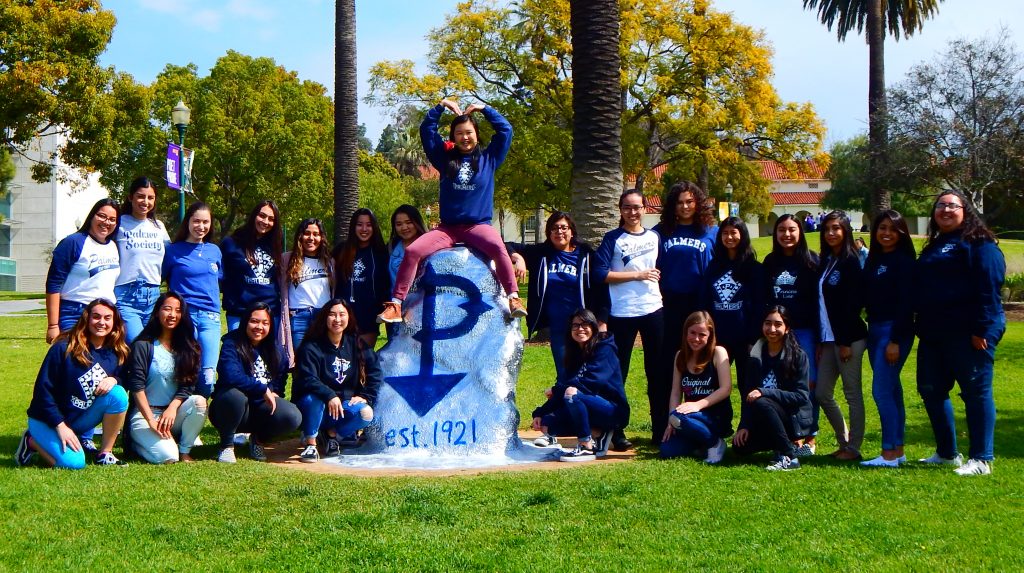 The Palmer Society requires potential members to attend at least 2-3 mixers the semester before New Member Education. This includes but is not limited to Open House, Rush, Unrush, 3 Palmer Rock Lunches, or 3 Tuesday night mixers.
Events geared towards recruiting give our guests the opportunity to ask questions about what the benefits of Palmer membership hold for our sisters, what activities our group participates in, and what commitments are required for individual members. It also helps both potential members and our Palmer sisters to get to know each other better and helps a potential member to get a better idea of whether Palmer Society life is a great fit. We feel that when one attends many events, the most well-informed decision can be made by all concerned. Individuals unable to attend events should approach the President or New Member Educator to discuss additional opportunities and eligibility to join the Palmer Society with careful consideration to time commitments given.
In order to become a member of the Palmer Society you must:
Be a registered female undergraduate student at Whittier College. Students must be registered for at least one semester prior to joining.
To be eligible to join a Society, a student must have completed at least one semester at Whittier College and have a 2.5 Fall semester and cumulative GPA.
The Palmer Society requires a one year active commitment once a student becomes a member.
If you meet these requirements, you can take the next step in joining the Palmer Society by successfully completing New Member Education.