The Palmer Society was the first female society founded at Whittier College in 1921. The purpose of the Palmer Society is to attain the highest ideals of American womanhood by promoting a spirit of friendship and cooperation, developing aesthetic appreciation in ourselves and others, giving service to the community, remaining loyal to one another and to ourselves, and striving to maintain high academic standards. The Palmer Society takes great pride in the friendship, loyalty, scholarship, and service that they give to themselves and the Whittier community.
Recent Posts
2020 NME
The Palmer Society would like to introduce the 2020 Candidates and welcome the start of the NME season.
---

Active members are encouraged to apply for the Palmer Alumnae Endowed Scholarship which is currently accepting application for the Spring 2020 awards.
---
The Palmer Alumnae Leadership Council invites you to join us for the Palmer Retreat in June 2020! Spend a resort weekend by the pool with sisters!
---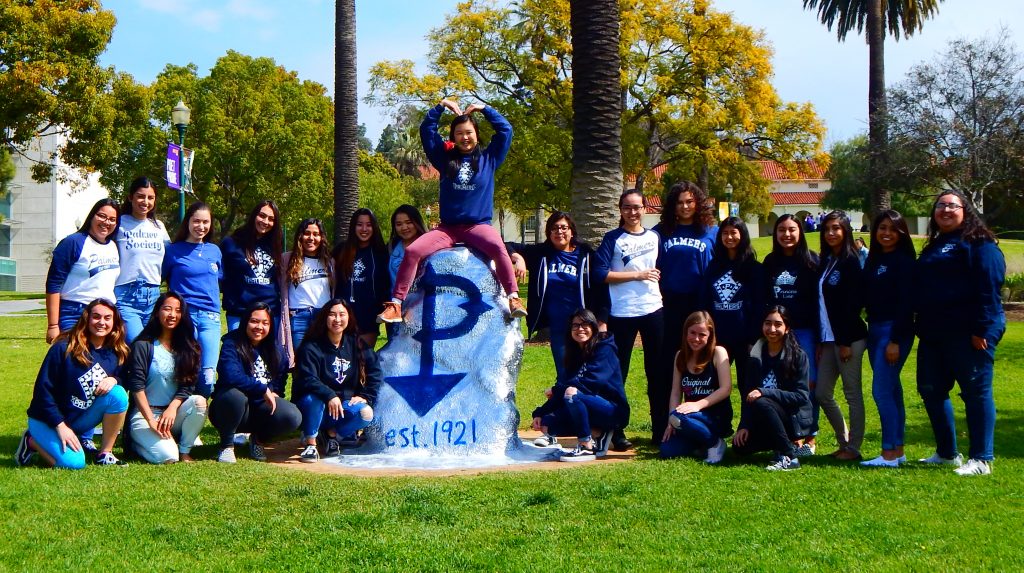 The Palmer Society invites you to take a glimpse into what sisterhood and loyalty means to them. Let the Fall 2019 actives get to know you, as you get to know them at these fun events throughout the fall. More information available above.
---