The Palmer Society was the first female society founded at Whittier College in 1921. The purpose of the Palmer Society is to attain the highest ideals of American womanhood by promoting a spirit of friendship and cooperation, developing aesthetic appreciation in ourselves and others, giving service to the community, remaining loyal to one another and to ourselves, and striving to maintain high academic standards. The Palmer Society takes great pride in the friendship, loyalty, scholarship, and service that they give to themselves and the Whittier community.
---
The Palmer Society Alumnae Leadership Council & The Palmer Society Actives have come together with a Newsletter with updates on upcoming events along with a survey regarding the 100th Homecoming Celebration.
---
Recent Posts
The Palmer Society actives would like to give an update about the upcoming 2021 NME program.
---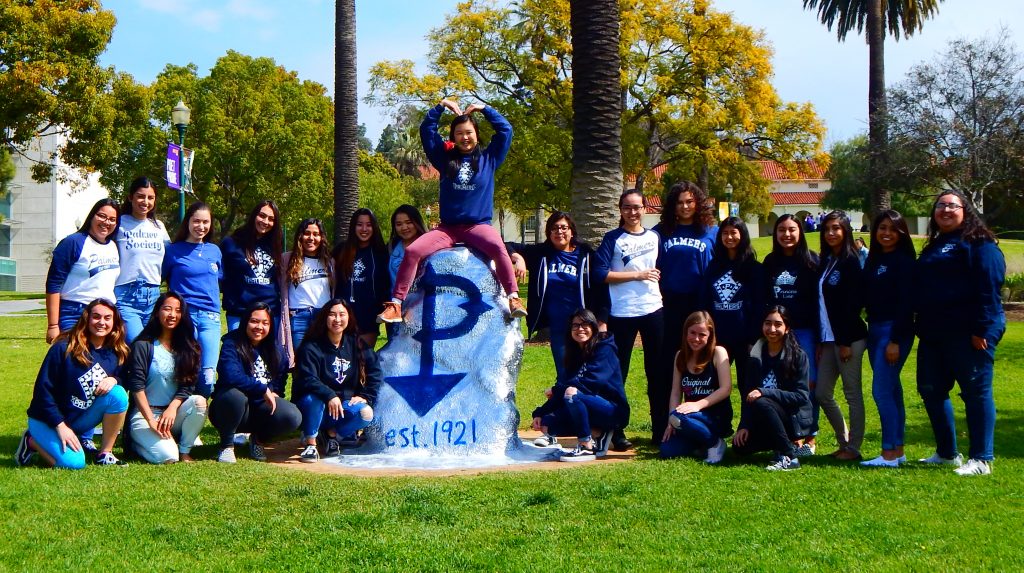 The Palmer Society wants to recognize our graduating sisters! Read more about them here.
---